=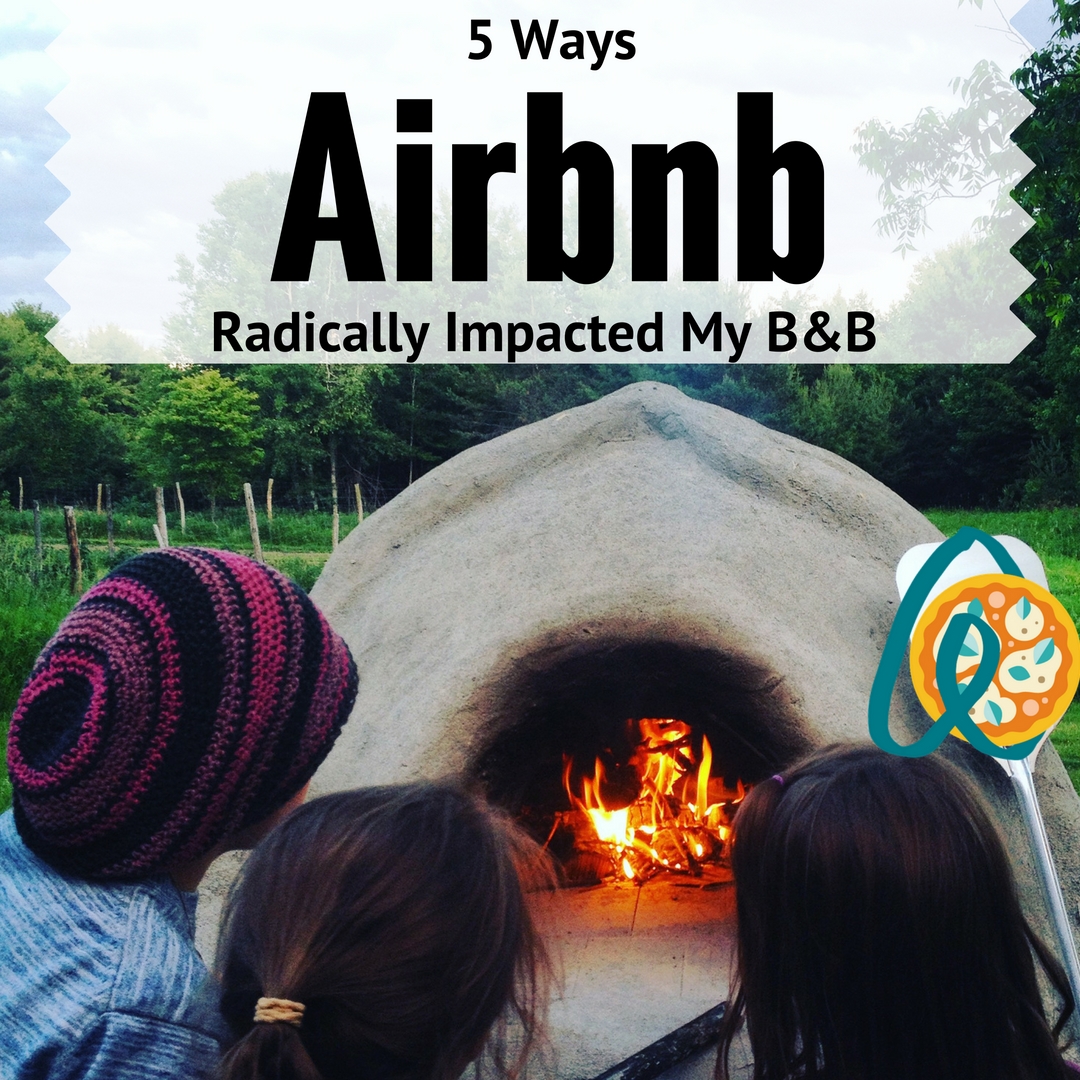 2014 was a great year for our little on farm B&B, but 2015 wasn't nearly as good. The rise of Airbnb was often cited as the most likely cause, since many of the area's B&B owners were reporting similar things.
It made sense.
What had been a relatively small B&B market for quite some time, suddenly had hundreds more options.
I was conflicted about this idea of Airbnb being "the problem".
But the numbers made it clear that something had shifted, and it wasn't looking good.
As a consumer, I loved Airbnb.
 On the rare occasions when I've managed to escape farm life and used it to find a place to stay on a road trip, Airbnb has always given me exactly what I wanted.
And as a host, who's also a busy farm wife and mother of 6, I loved my Airbnb guests.
Whenever I'd fill in as the primary innkeeper for Patty I began to notice how relieved I felt when hosting an Airbnb guest vs a typical B&B guest, because I knew their expectations were different.
During the early years of running our Farmstay we were in a bit of a gray area demand wise.
 When we first opened, relatively few people were seeking out exactly what we offered.
In first  year of the project we found that The Lodge (which we originally built with the idea of it being an on farm vacation rental) needed a bit of an incentive, so we served breakfast and ran it like a B&B.
When my mother Patty, our long time on site hostess extraordinaire, retired from inn keeping in 2015 I took over.
The thought of jumping in and doing what she's been doing was overwhelming.
That's when I decided to take everything I'd learned from being an Airbnb guest & host and reinvent the way we ran our Farmstay B&B .
Here's my 5 biggest take aways from the switch.
      1. Hospitality can be sustainable.
Before adopting the Airbnb model for running our Farmstay, the project felt unsustainable.
At the time my mother retired, all other on farm adults and older children were already stretched pretty thin.
There was no way for me to continue getting up at 4 am to prepare a farm fresh breakfast for guests and not have our own household get lost in the fray of hospitality.
Hosting with Airbnb has taught me so much, but the biggest personal takeaway has been how Airbnb helped me to place a value on my time.
Farm & family life involves constant work, especially in the height of the season when we host guests.
Our life had become a tremendous task list that required working 7 days a week from dark to dark for 6 solid months to pull off.
Guests loved getting away on our farm and relaxing with their loved ones, but secretly we were super stressed from making it happen.
Ironically, we haven't been able to pull off a family vacation in 12 years.
The wider culture of the Airbnb community has helped me to assess all the different aspects of hospitality and truly place a value on my time. 
  2. Breakfast can be an inside job.
Instead of serving a hot breakfast that required cooking live in front of guests like the food network, while I internally fretted about how my children (who were never on a hospitality friendly schedule) would fair during my "cooking show".
Now guests at our Lodge create their own meals and mornings are peace.
Guests who stay at the Lodge find a farm kitchen that's minimally stocked with local and organic breakfast fair and basic staples and they handle all their own meals.
 3. Online booking capabilities are a must.
You may be thinking "well duh, of course it is!".
But before 2016 we didn't accept direct reservations on our website because we lacked the technology to pull it off.
Airbnb showed me how crucial and enjoyable having the whole guest experience from booking to reviews all within an online system can be.
Since only 25% of American travelers use Airbnb I kept searching out solutions for our own site till I found one that was a good fit for us.
I recently found one and they've been great to work with.
4. Be flexible on pricing , touch it often & book yourself solid.
We used to have our rates locked in and I'd quote the same rate weeks in advance or for next day bookings.
Thoughts of overhead costs and B&B hospitality hustle cause me to be rigid.
Before this shift in thinking I didn't view pricing through the lenses of  the sharing economy and we were loosing as a result.
We certainly still have set prices in mind, we are running a business after all, but what's changed is my willingness to be fluid and flexible on pricing especially mid week and last minute.
Airbnb's website makes that really easy and I've been super pleased with the results of touching pricing often.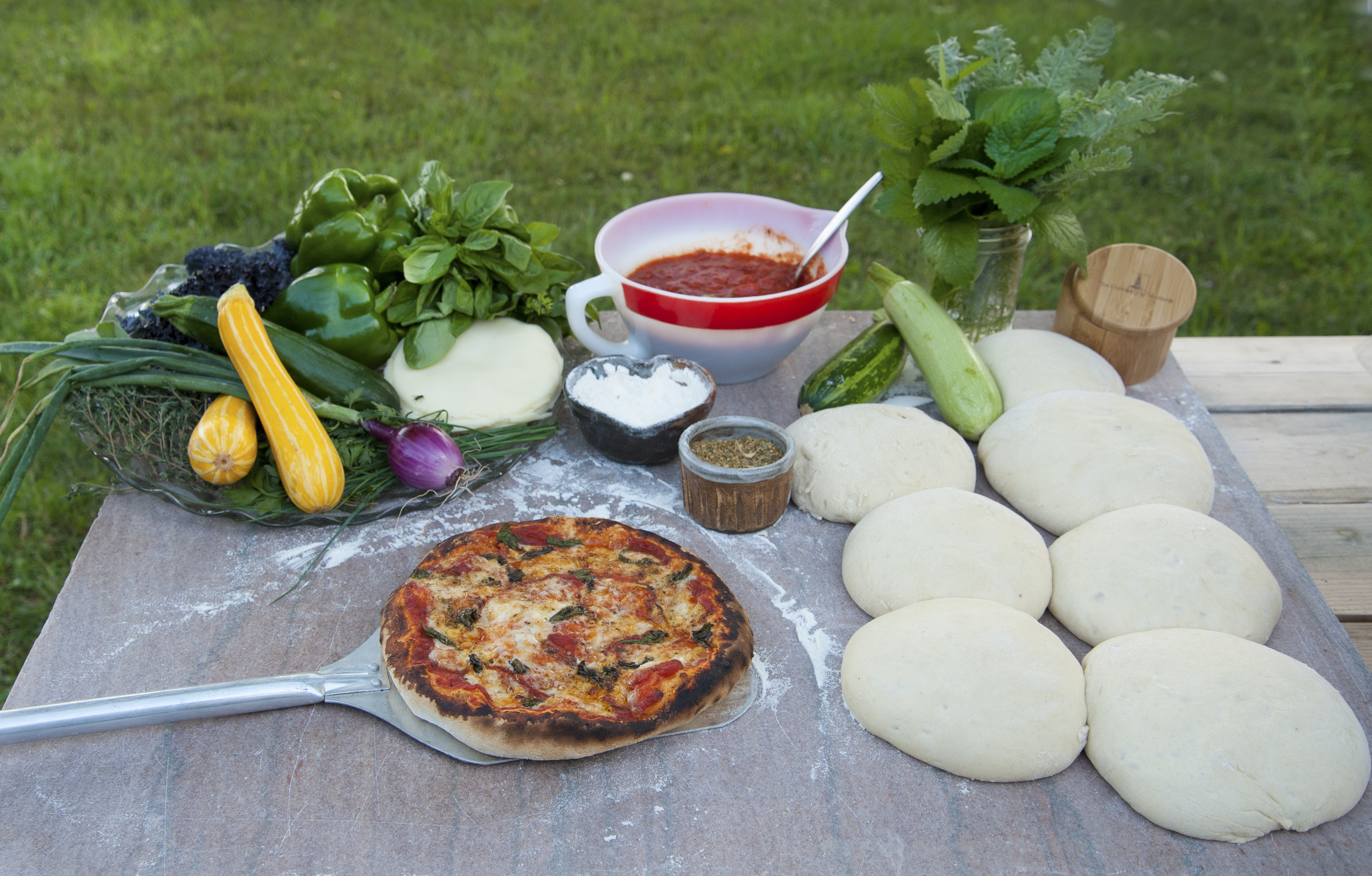 5. Creativity wins, do your thing.
Airbnb has been a tremendous force in helping me define the culture of our Farmstay and solidify the vision for the project.
All these years I've always suggested we needed to run a Bed & Pizza.
My reasoning was that I'm much more available in the afternoons/evening.
I do like interacting with guests, but mornings are booked with my family.
The food we grow here at Humble Hill can work for any meal, but it really shines in meals other than breakfast.
Plus making homemade pizza from high quality ingredients has been a hobby of mine for 25 years.
Not only has Airbnb made this B&P dream of mine seem realistic, they've even helped me easily make a symbol for it to boot!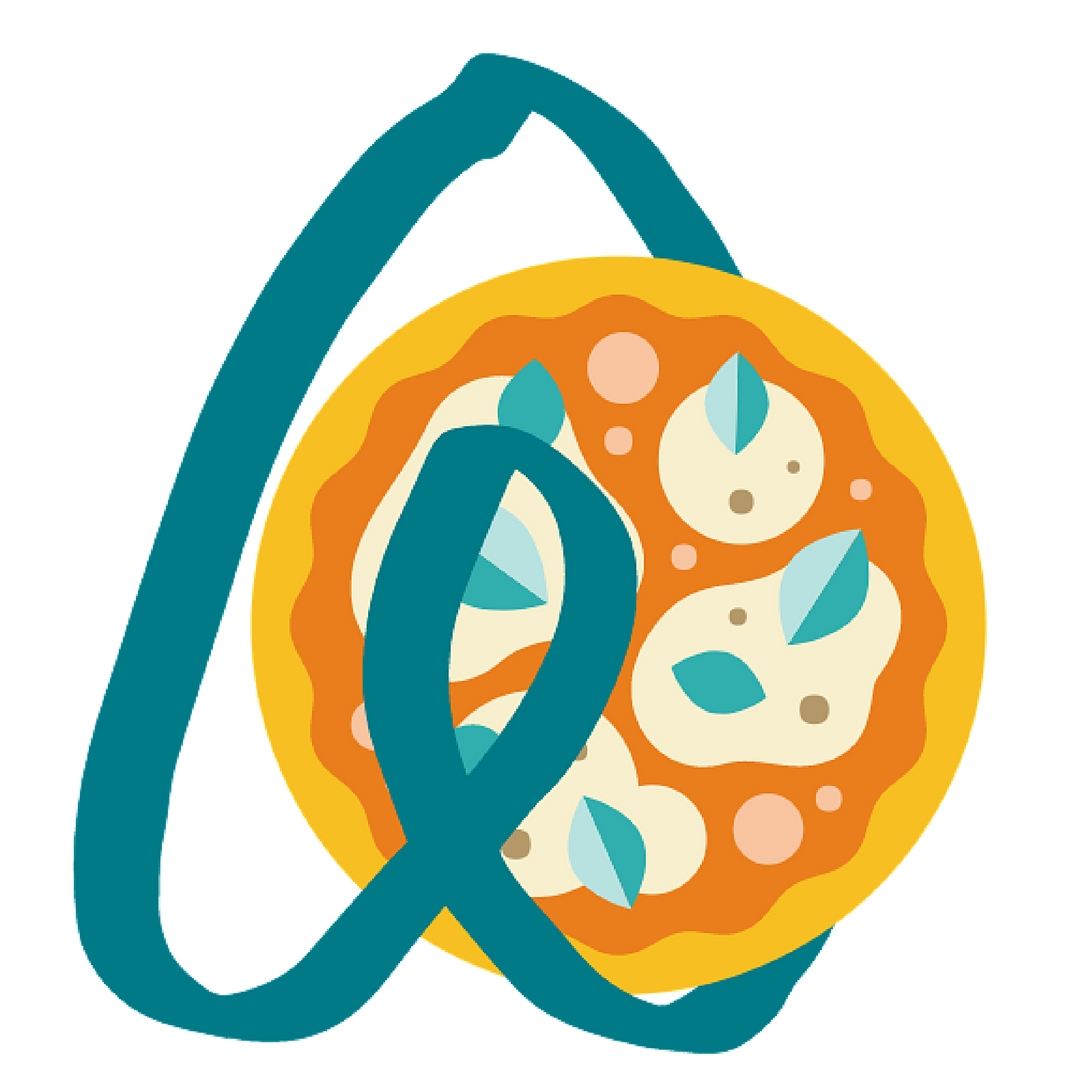 Complainers Rarely Crush It 
Gary Vaynerchuk taught me that complainers rarely crush it.
So rather than complain about the issues that Airbnb sparked in the B&B and small hotel industry, I chose to embrace the culture and changed the guest experience that we offered.
Because the genie isn't going back in the bottle.
The sharing economy is here to stay.
This approach may not work for all B&B owners, and I get it, adapting, innovating and reinventing isn't always easy.
Embracing the Airbnb model has truly helped our B&B evolve and radically changed our Lodge (and family life) for the better. 
Airbnb has liberated me to have time to do other things besides inn keeping, things I love doing!
Like finally writing the family cookbook people have been asking me to write for 10+ years and blogging again both here and over at Mama's Healthcare.
Two things that bring me tremendous joy and I'm so grateful that the sharing economy freed me up to do that!
Plus I actually had time to write the getaway guide for the Finger Lakes that I had always talked about writing for this site, but never got around to doing. 
Get your copy by joining the FLX Insiders, simply drop in your email below.