March 12, 2016
Speed Traps are a Real Drag
Posted by: Courtney Sullivan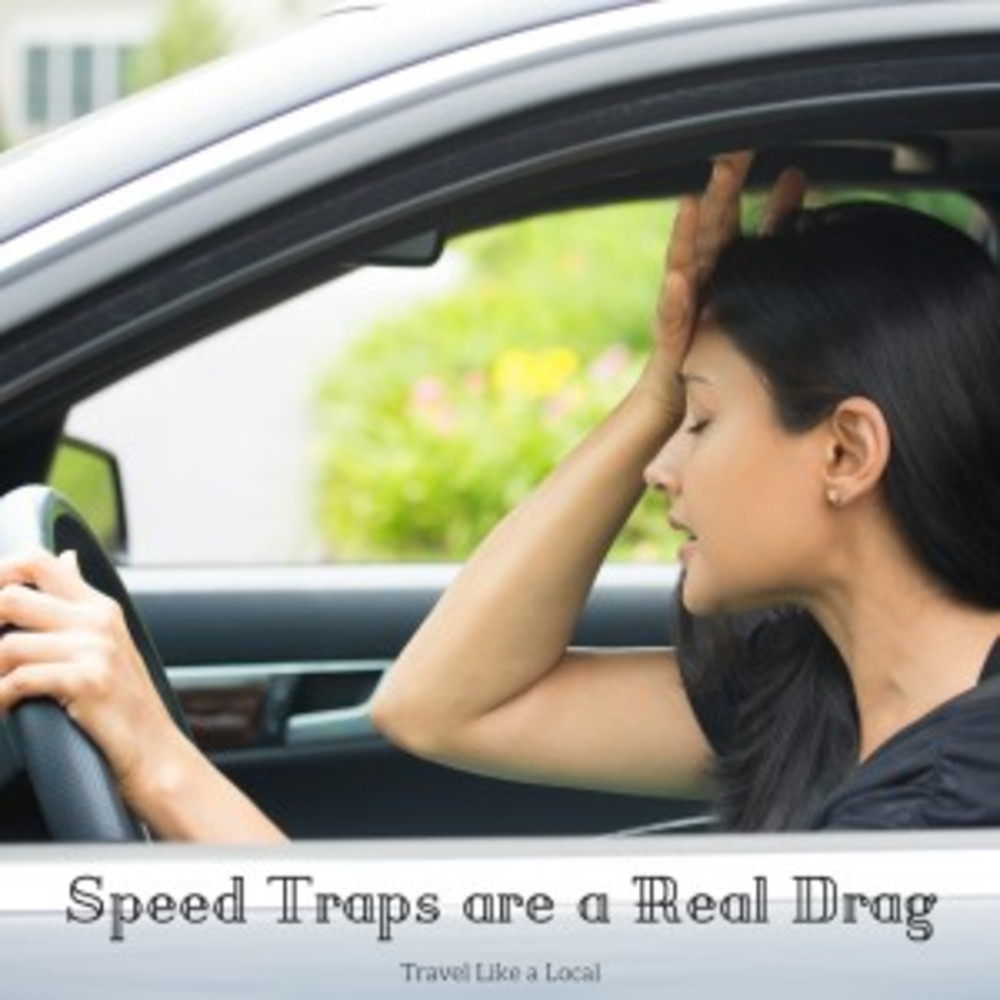 Nothing throws a wet blanket on an otherwise awesome road trip like getting pulled over.
Central New York is a beautiful place to visit, yet it's central to nowhere.
You're not going to drive here on a main highway, take an exit and be right in Ithaca.
There's no way to avoid small highways and backroads.
That's what makes us a destination, it's part of the charm.
Officer Bummer
Keeping these tips in mind next time you hit the road to the Finger Lakes, may increase your chances of not crossing paths with Officer Bummer.
Put someone on post to vigilantly check the speed limit.
A co-pilot, yourself, whoever… just make sure you have this job covered.
Basically, don't speed.
Well that's super obvious, right?
Maybe. But I'm writing it anyway because the temptation to speed out here is huge!
When you're planning your trip know that there are miles of open country roads (where there seems to be very few people around) and they're just waiting to seduce you.
Many of these roads have normal speed limits, and then there are the small towns that love to mess with your open country travel groove.
Within actual towns, with actual businesses and human activity, of course slower speed limits make sense for safety reasons.
However many of these spots have nothing, just a sign saying you're in a town.
But if you don't live here you might not notice them until it's too late.
The Road To Wine Country
Take for example the route to Watkins Glenn.
When you're spending some time at our Farmstay and decide to hit the Wine Trail you'll be heading over to Seneca Lake.
One of the most practical ways to get there from here is via Watkins Glen.
You'll have to pass through many small towns and their speed limit yo-yo before you get there though .
Just off the top of my head, the most memorable ones are close to home.
Spencer goes down to 35 for a stretch, then 55, then 45 (school zone), then back to 55.
Cross into the next town over and Van Etten has a 45, then it drops to 40, then eventually up to 55 again.
The 45 to 40 is in a ridiculously small stretch and has caught up so many people.
If you're heading into Ithaca from the farm and take the back way via Crumtown/S. Danby to 96B watch out for the 40 in the town of Danby.
It's really long, and they often post an officer right where your patience for the crawl wears out, and it seems like you can gun it back to 55.
Be strong and resist the urge to hit it because chances are, you know who will be there.
Roadside Cash Cows
The route on the way to the Farmstay from "the highway" 17/86 , is also full of small towns.
None of which have uniform speed limits.
Owego is a bit obvious because it's very cluttered and you've got to take it slow until you finally bust out of town to the 55.
Catatonk's 45 is waiting for you though, and it's located right where you finally settle into the lovely pace of 55.
Aided in part by the fact that you're less than 10 miles from your destination, and that there's only a sign saying you've entered a town (but there's no town) is a 45 zone.
It's just the highway department and a Police nook, it looks no different than the rest of the road, but watch out for that 45.
Candor is coming next and they crawl it down to 30 for an extended time, pay attention. All these speed zones are cash cows for small towns.
Avoid Getting Milked
Make it a game to watch the speed signs & take your time if you want to avoid getting milked.
If you tend to get impatience or if the urge to hurry hijacks your best intentions to follow this advice, use your cruise control to crawl through the ever changing speed limits of these small towns.
Drive safe and travel like a local.