What does the Lodge look like?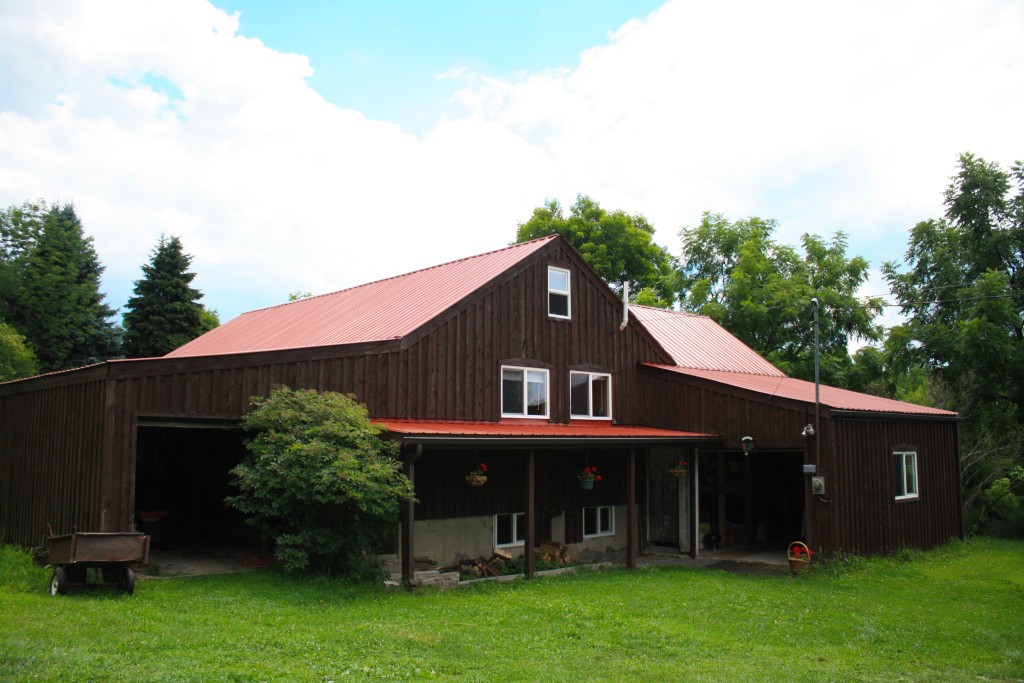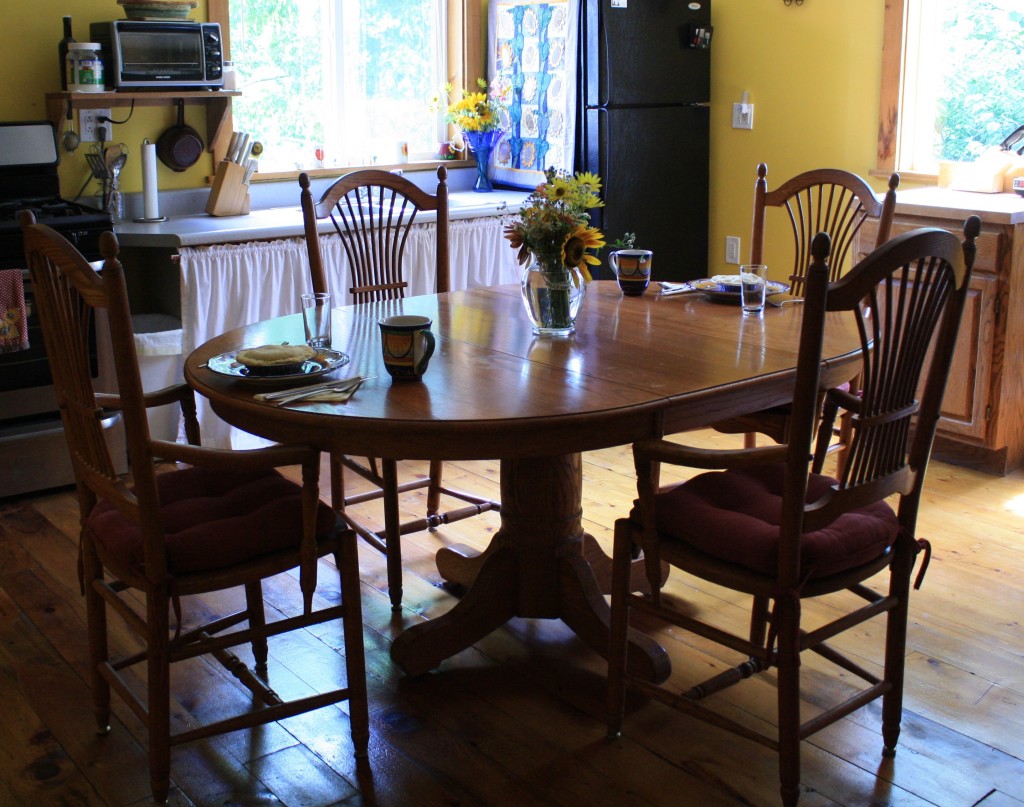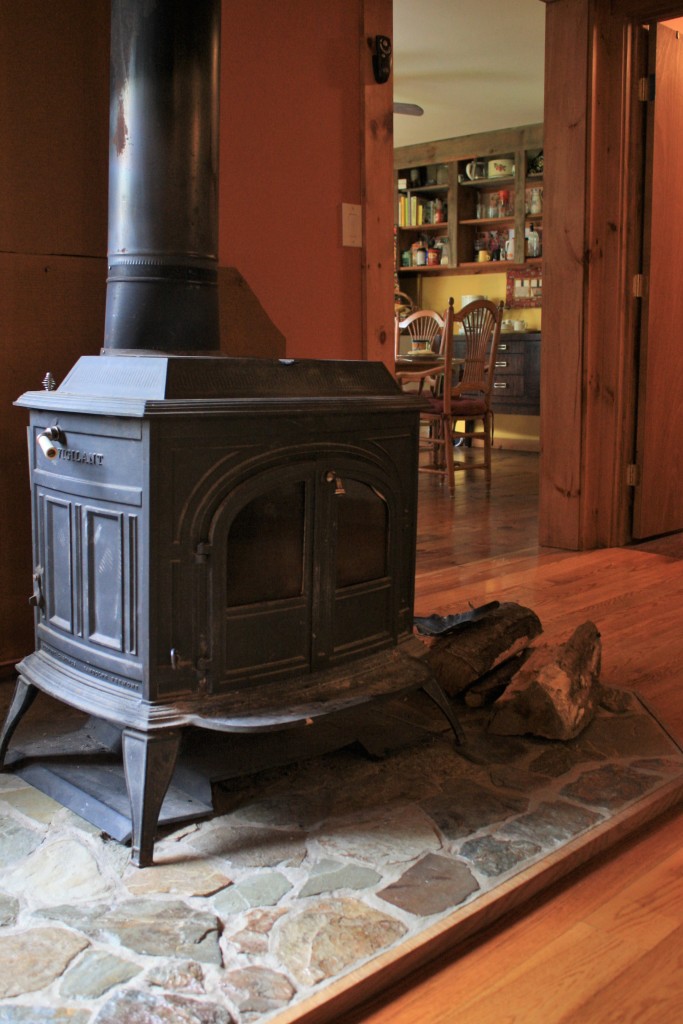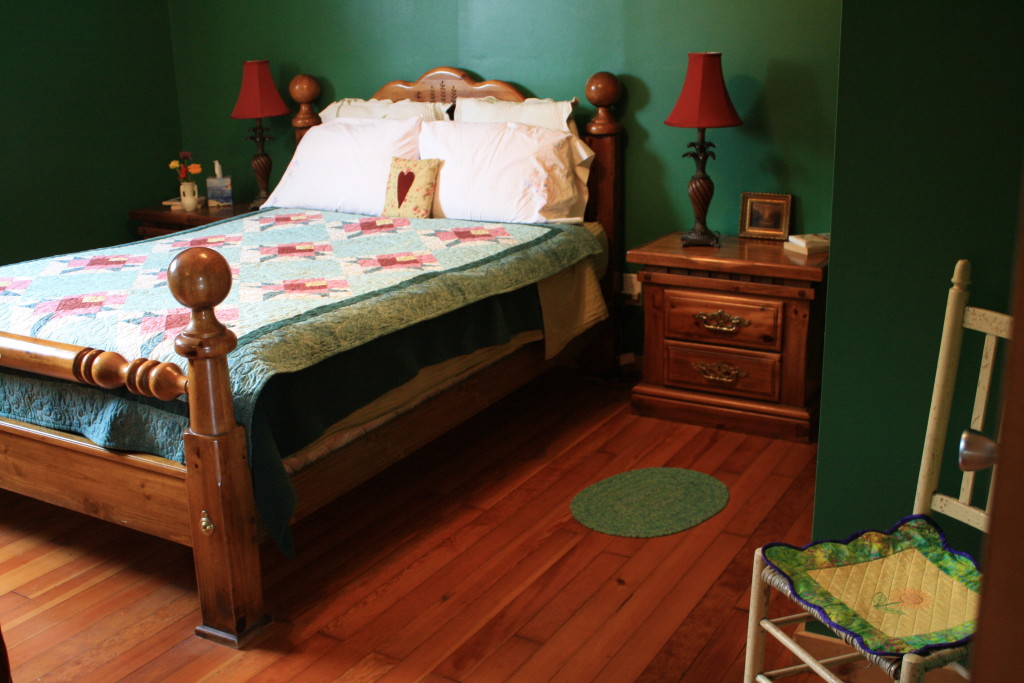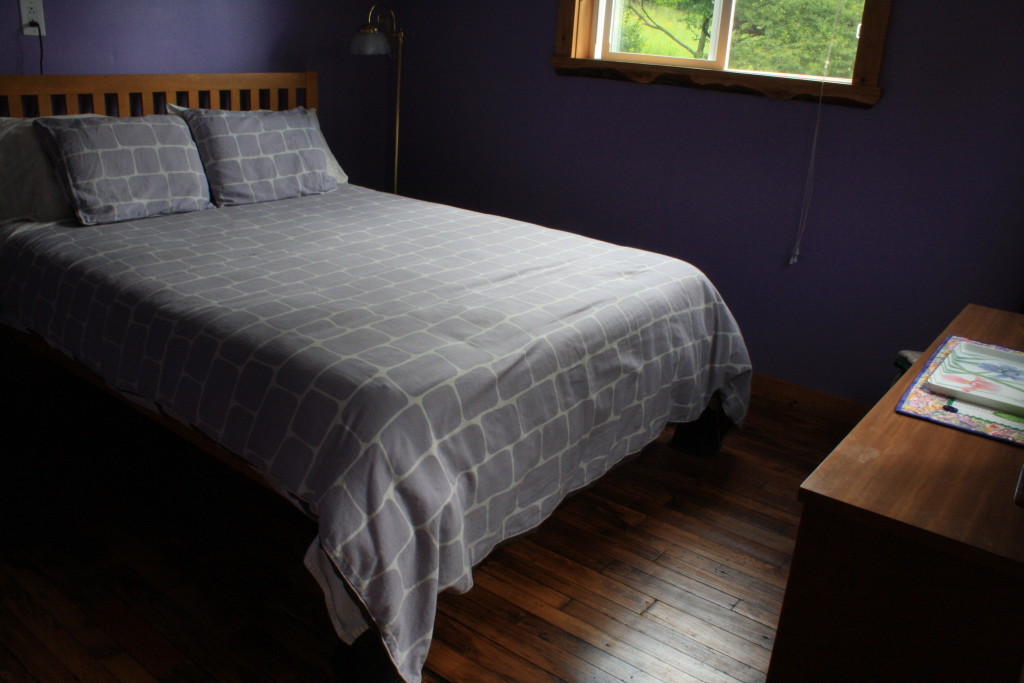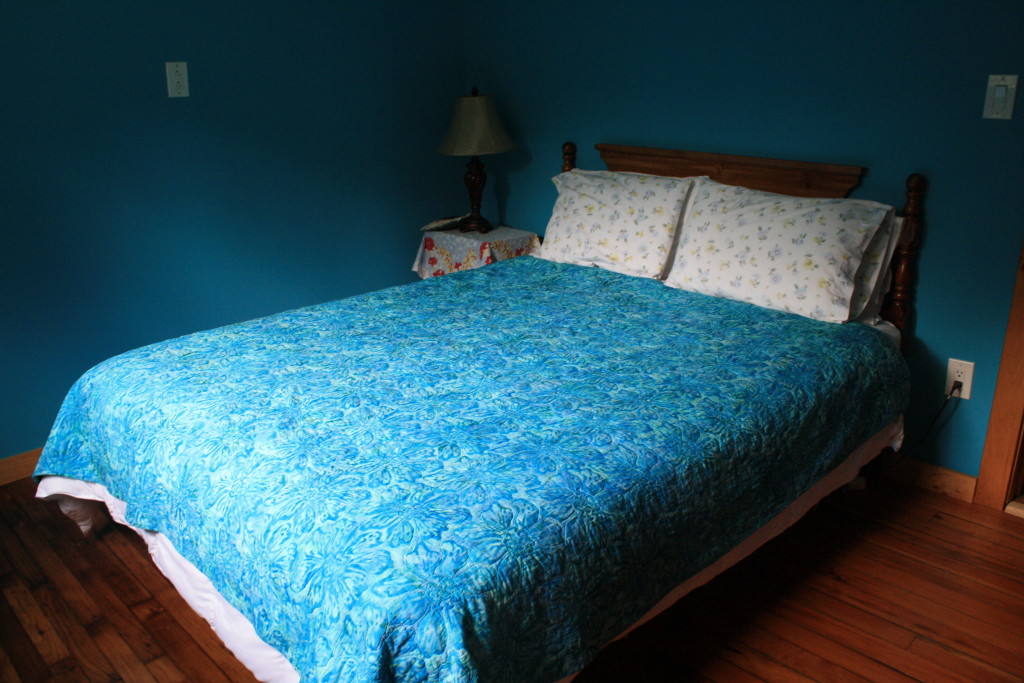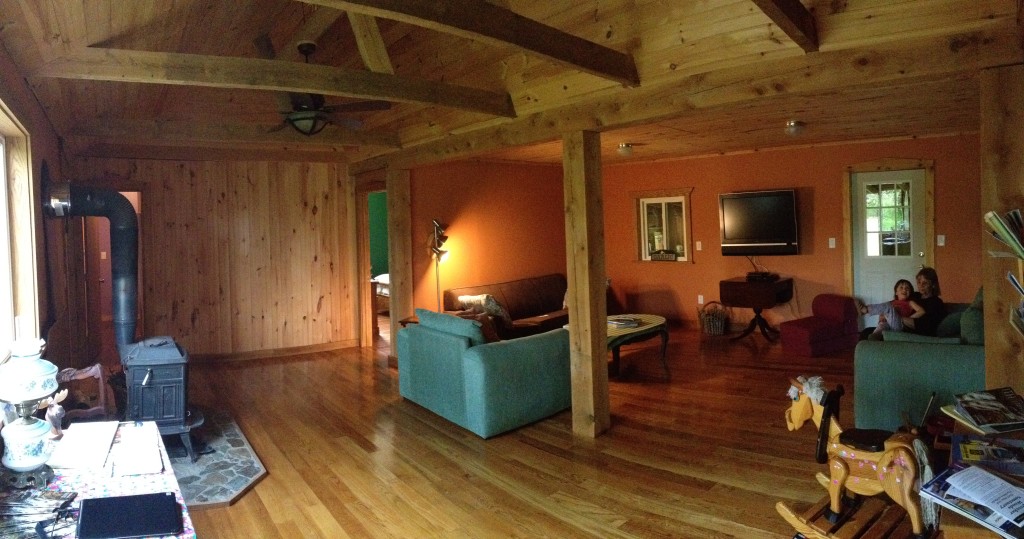 How much are your rooms?
We have 2 options for booking rooms.
You can book the entire house as a vacation or book individual rooms.
Check our rates and availability below.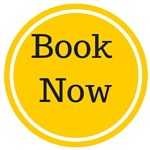 How Many people does each room sleep?
Two. Each room in the Lodge has a queen size bed.
Double occupancy.
There is a sleeper couch in the living room with a queen sized pull out bed that can be used when you rent the whole house.
How far are you from Ithaca ?
We are 18 miles from Ithaca.
How long does it take to get to Ithaca from the farm?
We are about 30 minutes from Ithaca.
How far are you from Watkins Glen?
We are 45 minutes from Watkins Glen
Can I get a rollaway bed?
No, but you can bring your own if you book the master.
Do you have air conditioning? The Lodge is equipped with ceiling fans in each bedroom, the kitchen and the main living area, we do not have air conditioning.  There are plenty of large windows and the Lodge has great airflow.
Do you allow children under 12 at your Farmstay?
Yes, we welcome children to come stay on the farm. We have 6 of our own.  
How much does it cost to rent the whole house?
We have a 3 night minimum stay in May for graduation and for some holiday weekends.
How many people does the Lodge sleep?
The Lodge Sleeps 8 adults. Each of the 3 bedrooms have queen sized beds and the living room has a queen size pull out couch.
The layout of the Lodge.
I eat Gluten-free, can I get a gluten free breakfast?
Yes, you sure can! We must be told in advance  so we can serve you with excellence.
What time is check in? Check in is at 4pm
What time is check out? Check out is at 12pm
Can I get an early check in?
No. We're sorry but we cannot offer early check ins. We need the full 4 hours to clean and prep the Lodge between guests. We've tried it before and simply cannot handle the level of super human strength that's required to pull it off.
Please call  (607) 738-6626 or email us at info@humblehill.com if you have any further questions.