Double Occupancy
Nestled in the north-western corner of the Lodge, the Green Master Room welcomes you for a peaceful nights rest in the country. This room reflects the natural cycle of a day on the farm. Muted natural light in the morning, and as the day progresses the natural light slowly becomes more brilliant as the day winds down.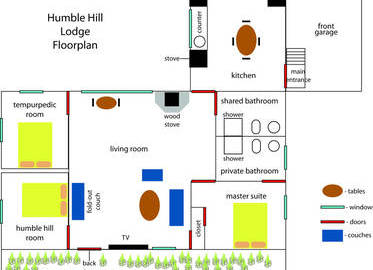 Fall asleep to the symphony of forest life and rise to the serenade of diversified woodland birds.
This is a double occupancy room has a large screened in window and a ceiling fan for comfortable summer sleeping without air conditioning.
Amenities
Double occupancy
Private bath
Ceiling fan
Orchard views
Limited sun in the morning
Book Now